Join us for a Guided Tour of Highclere Castle followed by Champagne Afternoon Tea in the State Dining Room to celebrate Mother's Day on Saturday 21st March or Sunday 22nd March 2020.
The origins of Mother's Day can be traced as far back to the Greeks and Romans, who held festivals in honour of the mother goddesses Rhea and Cybele. Later, this particular Sunday was given as a holiday to household staff so that they could to return home to see their families. Thus, the tradition developed to take gifts for their mothers.
More recently in America the idea was developed by Anna Jarvis who held a memorial service for her mother at a church in Grafton, West Virginia, in 1908. A peace activist, she then created a campaign for a day to honour mothers and this day has now become more well-known as Mother's Day.
---
"All that I am, or hope to be, I owe to my angel mother."
– Abraham Lincoln
"I remember my mother's prayers and they have always followed me. They have clung to me all my life"
- Abraham Lincoln
"When you are a mother, you are never really alone in your thoughts. A mother always has to think twice, once for herself and once for her child" - Sophia Loren

"God could not be everywhere, and therefore he made mothers."
- Rudyard Kipling
"I am sure that if the mothers of various nations could meet,
there would be no more wars" - E.M Forster, Howard's End
"He didn't realise that love as powerful as your mothers for you leaves its own mark." - J.K. Rowling, Harry Potter and the Sorcerer's Stone (1997)
"If you live to be a hundred, I want to live to be a hundred minus one day so I never have to live without you." -Winnie the Pooh
---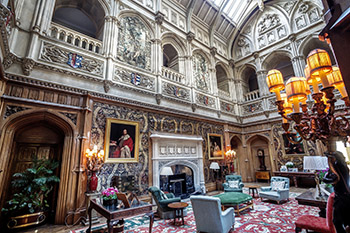 You will be welcomed into the Saloon, at the very heart of the Castle, where your tour will begin. Our guides will take you through the State Rooms that are so familiar from the TV series. Enjoy hearing their exceptional knowledge of the building, artwork and furniture with plenty of anecdotes from the filming. The tour will also take you round the Gallery and Castle Bedrooms.
After the tour, you will be invited into the State Dining Room to enjoy your Champagne Afternoon Tea.
You can then explore the Egyptian Exhibition in the atmospheric Cellars of the Castle. The Exhibition tells the story of the world famous discovery, in 1922, of the Tomb of Tutankhamun by the 5th Earl of Carnarvon and Howard Carter.
---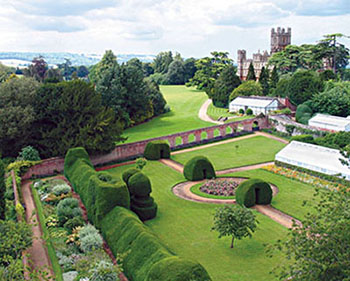 Entrance is divided into three groups. You can purchase tickets for admission at 11:00am, 12.30pm or 2:00pm. Guests with admission tickets for 11:00am or 12:30pm are most welcome to enjoy the Gardens and visit the Gift Shop after their Castle visit. Guests with admission tickets for 2:00pm are welcome to arrive on site from 1:00pm to allow sufficient time to enjoy the Gardens and visit the Gift Shop.
The Grounds will be closed at 4:30pm.
Dietary Requirements: Please note we are delighted to offer either Traditional, Vegetarian or Gluten free menus. Please note we are unable to accommodate any other dietaries for this event.
For further information about our Mother's Day event, please email Stephanie: SRodrigues@highclerecastle.co.uk
---
Tickets are £120 per person and must be pre-booked. Each guest will be given a complimentary giftbag.
To purchase tickets for this event, please click on the date selector below and follow the on-screen instructions.