---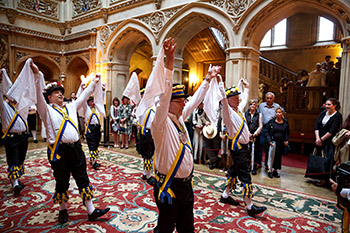 Highclere Castle, with its magnificent State Rooms, will be open for visitors to explore at their leisure, with the help of our well informed guides. Admire the gilded bookcases in the iconic Library, the beautiful portraits and antiques; look at the real costumes from the Castle robing Rooms, as the piano plays softly in the Drawing Room.
You will also have the opportunity to visit the Egyptian Exhibition, in the cellars of the Castle, which tells the story of, and contains antiquities from, the tombs that were discovered in Egypt by the 5th Earl of Carnarvon and Howard Carter nearly 100 years ago.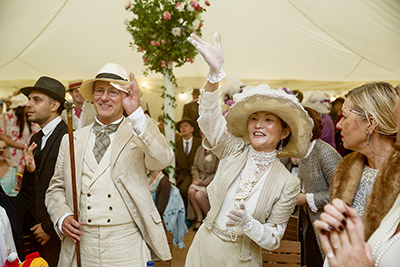 ---

"Never miss a party… good for the nerves
– like celery"
F. Scott Fitzgerald

---
Go for a promenade around the gardens. Wander through the Wild Flower Meadow. Try a little croquet. Enjoy the jazz music. Ride on the carousel and admire the vintage cars parked at the front of the Castle. Watch Morris dancing and listen to the brass band.
A light lunch, freshly prepared from the Castle kitchens, and a glass of Pimm's is included in the ticket price and can be enjoyed in one of our traditional marquees.
The Castle Tea Rooms will be open throughout the weekend for the purchase of teas, coffee, light snacks, scones and cakes.
For local costume hire, we recommend Hampshire Wardrobe: click here for details.
---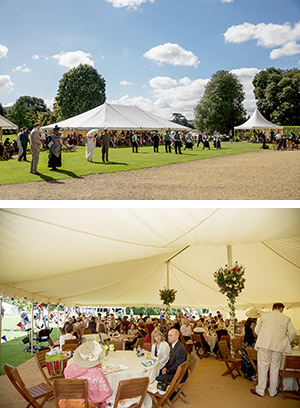 Each of the two days will follow the same format with
music and entertainment scheduled from start to finish.
Admission tickets are for an arrival time
of either 10am or 11.30am.