---
Evening Christmas Tours and Shopping for Gifts
Tuesday 5th & Wednesday 6th December 2023
---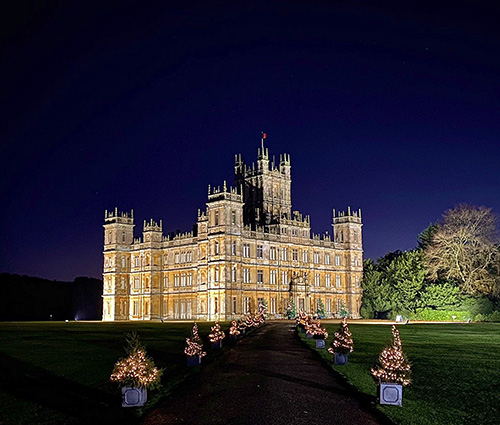 Step into the festive spirit as you tour the Castle State Rooms and Gallery Bedrooms. Admire our Christmas decorations and discover our shopping marquee on the Castle lawns with a selection of handpicked stall holders.
Your evening ticket includes:
Entry to the Castle and Egyptian Exhibition as part of a limited number of guests so no crowds and the ability to truly relax and enjoy your evening.

Time to admire the Christmas decorations from the spectacular 24-foot-high Christmas tree in the Saloon to the gorgeous garlands winding down the staircases and innumerable floral decorations.

A chance to complete your Christmas shopping either from our comprehensive gift shop or from a selection of handpicked stall holders selling a variety of products from decorations to gifts and festive food.

A signed copy of Lady Carnarvon's book "Christmas at Highclere".

A glass of Champagne and a delicious mince pie as you explore the shopping marquee.
---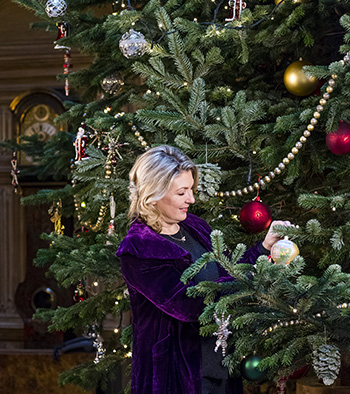 We will be offering two admission times during the evening, providing either a 4:00pm or 6:00pm entrance. At each of the two admission times, on arrival, we will divide visitors into one of two groups.
• The first group will be greeted at the front door of the Castle to tour around the State Rooms, Gallery Bedrooms and the Egyptian Exhibition at leisure.

• The second group will firstly be welcomed into the Christmas Marquee to enjoy a glass of Champagne and a festive mince pie, as you wander and shop for last minute Christmas gifts from our selection of hand picked stall holders. During this time, visitors are also welcome to visit the Castle Gift Shop.
Following their time in the marquee, the second group will then have the opportunity to tour around the Castle whilst the first group make their way to the Christmas Marquee for shopping and refreshments.
---
All will have equal time to visit the Castle and to explore the Christmas Shopping Marquee.
Please note that there is no access to the grounds or any of our facilities before your booked entrance time. Regretfully, we do not have shelter in our car park should you arrive early or if the weather is inclement, so please bear this in mind when arriving by taxi and aim to arrive as close to your entrance time as possible.

The suggested departure time for 4:00pm ticketholders is 6:00pm. The suggested departure time for 6:00pm ticket holders is 8:00pm. The grounds and gates close promptly at 8:30pm.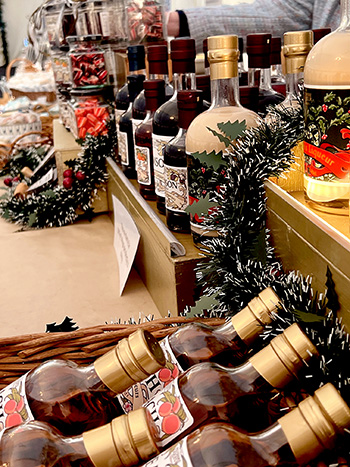 Tickets:
Adults: £95
Disabled: £95
Carer: £50
(For these dates of special festive opening, we are unable to offer any discounted rates or free admission for HHA members.
Tickets for this event must be pre-booked using the date selector below and are not available by telephone).