---
All tickets for this event have now been sold.
Click HERE for our Mid Summer Guided Tours.
Champagne Reception & Castle Tours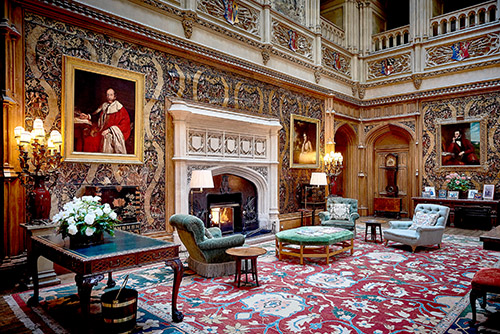 hosted by
The Earl and Countess of Carnarvon
in aid of
Kings College Hospital Charity
---
Highclere Castle
Thursday, 13th June 2019 - 6pm to 8.30pm
Suits/Cocktail Dress
Tickets £125pp
---
"If it could only be like this always – always summer" - Evelyn Waugh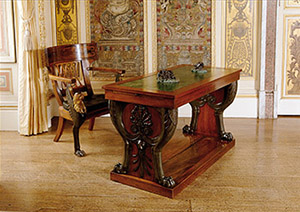 We are delighted to welcome guests for a summer's evening reception including Special Castle Tours, Champagne and Canapes. Please join us to enjoy the State Rooms in the company of Lord and Lady Carnavon. Explore the rooms downstairs as well as the Gallery bedrooms and the staircases, so familiar to fans of "Downton Abbey," before wending your way down to explore the Egyptian Exhibition. The 5th Earl of Carnarvon and Howard Carter discovered the tomb of Tutankhamun in 1922. This exhibition curates some beautiful works from antiquity as well taking you through the story of the discovery, from treasure and tragedy.
---
The evening begins as you step into the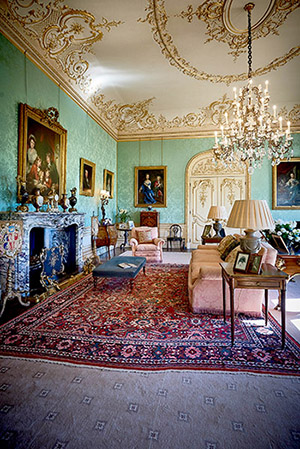 Saloon, the very heart of the Castle, and enjoy a refreshing glass of Champagne. Highclere is not just a star of the silver screen through its alter ego, but is also fascinating for its collection of art and furniture, from Napoleon's desk in the Music Room to the portrait of Charles I by Anthony van Dyck in the Dining Room.
---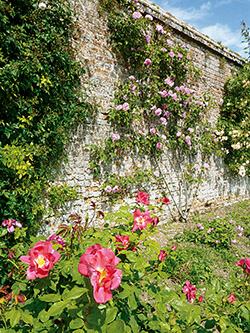 Lady Carnarvon is hosting the evening in aid of Kings College Hospital Charity. This London hospital is a world class centre for pioneering treatments, providing a national service concerning the diagnosis and treatment of liver disease in both children and adults. King's is a pre-eminent UK centre of excellence to treat and support children throughout their illness and then as they make the difficult transition to adulthood.
King's carries out liver transplants for adults and children and has the world's largest children's liver unit, carrying out liver transplants of more than 50 children each year. The surgeons and nurses transform the lives of patients.
---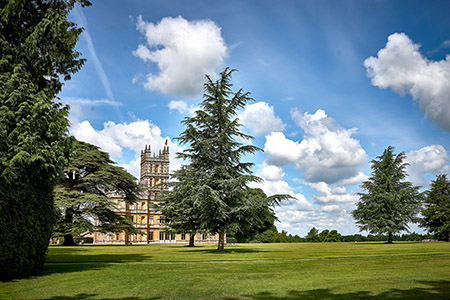 "I am so happy to support King's College - it is very close to my heart, saving the life of my niece at six months old as well as a dear friend who is recovering well now.
They are amazing people and I am so grateful to all the NHS surgeons and nurses".
- Lady Carnarvon
---
For further information on this event, please contact: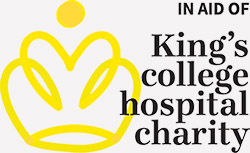 Charlotte Sheridan on 01635 253 210 or email csheridan@highclerecastle.co.uk

For more information on the 'Transforming Liver Care' appeal and to further support Kings College Hospital Charity, please visit their website: www.supportkings.org.uk
Kings College Hospital Charity No. 1165593