---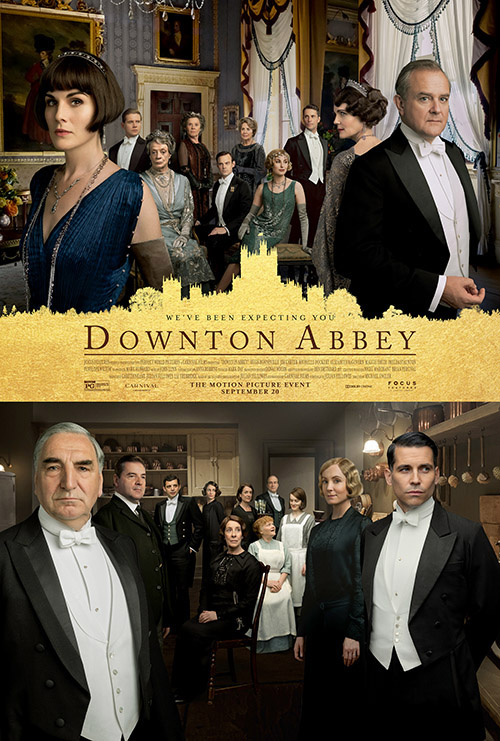 All tickets for this event have now been sold.
Exclusive Charity Screening at Highclere Castle of
Downton Abbey
hosted by
The Earl and Countess of Carnarvon
in aid of
The Murray Parish Trust
Tuesday 10th December 2019
---
Dress Code: Smart
Ticket Price: £250pp
Event Timings:
Arrival: 6:30pm for Drinks and Canapé Reception (Film starts at 7:30pm)
Departure: Approximately 9:30pm
---
The Earl and Countess of Carnarvon are delighted to welcome you to Highclere Castle for a magical screening of the Downton Abbey film in the Library at Highclere Castle, which is also the Library in "Downton Abbey" in the TV series and Film.
This is the perfect opportunity for Downton Abbey fans to enjoy watching the beloved Crawley family and their intrepid staff prepare for the most important moment of their lives ahead of the King and Queen of England's arrival, whilst being within the real-life film set itself!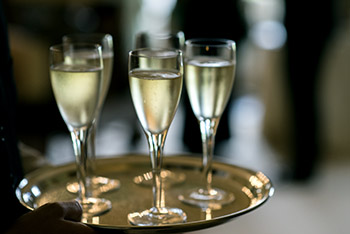 When you arrive at Highclere Castle, you will first set eyes on the twinkling Christmas trees leading you up the main driveway to the front door of Castle.
Step into the warmth of the House and you will be welcomed into the Saloon with the roaring fire, a glass of champagne and a delicious selection of canapes specially selected by our Head Chef.
---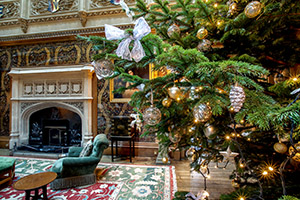 The Saloon is a magnificent room at the very heart of the Castle with a Christmas garland winding its way down the bannisters of the Oak Staircase and, of course, the large Christmas tree taking pride of place.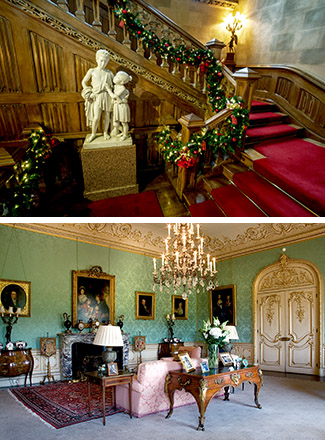 You will also have the opportunity to explore the State Rooms such as the Drawing Room, Smoking Room and Gallery Bedrooms, before taking your seat in our very own Cinema within the Castle Library and popcorn in hand! Could there be anything more memorable?
---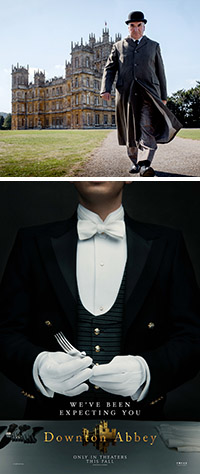 We are delighted to create this evening in aid of the Murray Parish Trust which was founded in 2014 by actors Sarah Parish and James Murray, in memory of their late daughter Ella-Jayne. The charity is dedicated to the advancement of paediatric emergency medicine across the South of England and ensures that children affected by major trauma can receive the best emergency care as close to home as possible.
The iMRI Suite Appeal is The Murray Parish Trust's latest challenge to raise £5.5 million to fund a revolutionary intra-operative MRI (iMRI) Suite at Southampton Children's Hospital – creating a next generation centre for paediatric neurosurgery and pioneering research.
For more information on this event please contact Charlotte Sheridan on 01635 253 210 or email csheridan@highclerecastle.co.uk
For more information on the 'Murray Parish Trust' and to further support the Charity, please visit their website: https://themurrayparishtrust.com/
Downton Abbey photographs shown here are used by kind permission of Focus Features LLC.