Come and join us for a Champagne Afternoon Tea to celebrate Mother's Day on Sunday, March 26th 2017.
The origins of Mother's Day can be traced back to Greek times but are more popularly understood to have been linked with the Christian calendar when, during Lent in olden days, domestic servants were allowed a day to return home and traditionally took gifts for their mother. This was known as Mothering Sunday.
In more recent times and particularly in America, the idea was developed by Anna Jarvis who held a memorial service for her mother at a church in Grafton, West Virginia in 1908. A peace activist, she then created a campaign for a day to honour mothers and this day has now become more well-known as Mother's Day.
---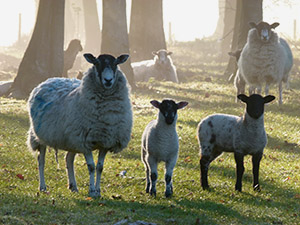 This page shares a few thoughts about mothers:
With a few apologies to the Victorian poet Ann Taylor
"Who sat and watched my infant head
When sleeping on my cradle bed,
And tears of sweet affection shed?
My Mother.
And can I ever cease to be
Affectionate and kind to thee,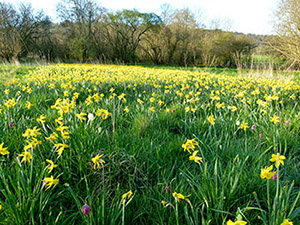 Who wast so very kind to me,
My Mother?
Who ran to help me when I fell
And would some pretty story tell
Or kissed the place and made it well,
My mother. "
"The love which my mother gave to me has made me what I am and I owe a debt to her that I can never repay."
Swami Vivkananda
"All that I am or ever hope to be, I owe to my angel mother."
Abraham Lincoln
---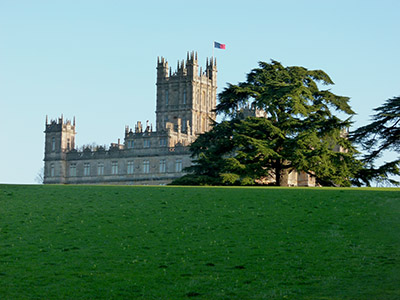 The Earl and Countess of Carnarvon are delighted to share their home with you, one of England's most beautiful and romantic Castles on Mother's Day. Guest numbers are limited for this special event.
You will be welcomed into the Saloon, at the very heart of the Castle, where your Tour will begin. Our guides will take you through the State Rooms that are so familiar from the TV series. Enjoy hearing about the history and the works of art as well as anecdotes from the filming. The Tour will also take you round the Gallery and Castle Bedrooms.
---
After the Tour, you will be invited into the State Dining Room to enjoy a Champagne Afternoon Tea.
You can then explore the Egyptian Exhibition in the atmospheric Cellars of the Castle. The Exhibition tells the story of the world famous discovery, in 1922, of the Tomb of Tutankhamun by the 5th Earl of Carnarvon and Howard Carter.
---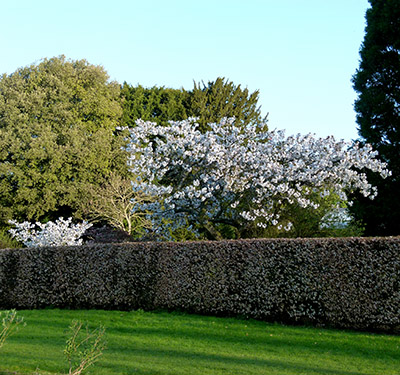 Entrance is divided into three groups. You can purchase tickets for admission at 10:30am, or 12pm or 1:30pm. Whichever entrance time you choose, you will be able to enjoy a Tour of the Castle, the Egyptian Exhibition followed by Afternoon Tea in the State Dining Room.
Guests with admission tickets for 10.30am or 12pm are welcome to enjoy the Gardens and visit the Gift Shop after their Castle visit. Guests with admission tickets for 1.30pm are welcome to arrive on site from 12.30pm to allow sufficient time to enjoy the Gardens and visit the Gift Shop.
Regrettably, the Castle is not able to provide specific vegetarian or gluten-free menus for this event. It is a very traditional Tea.
For further information about our Mother's Day event, please email Michelle: mrees-jones@highclerecastle.co.uk
---
Tickets are £120 per person and each mother will also receive a goody bag.
To purchase tickets for this event, please click on the date selector below and follow the on-screen instructions.