---
All tickets for this event have now been sold.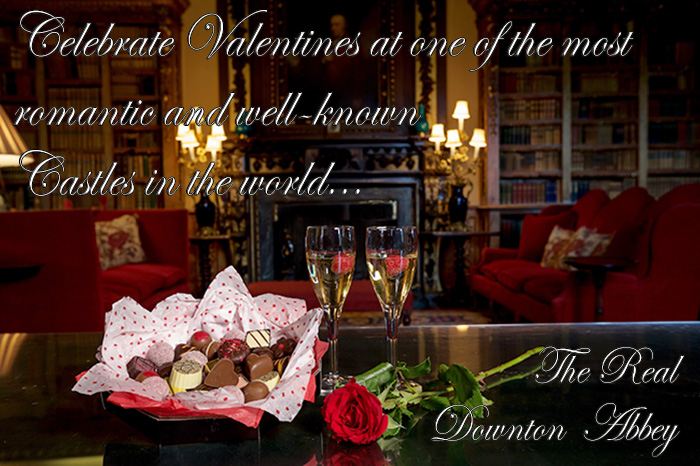 The Earl and Countess of Carnarvon are specially opening their home on the evening of Friday, 14th February 2020 to celebrate with your loved ones on Valentine's Day at "The Real Downton Abbey". Tickets are £150 per person, pre-booked tickets only.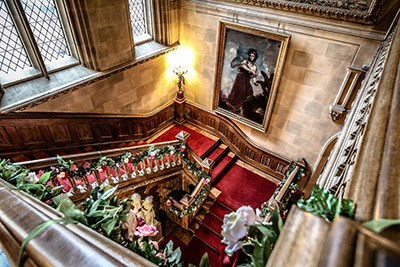 We are delighted to welcome guests for an exclusive evening Champagne and canapé reception as you tour around the State Rooms of the Castle, Gallery Bedrooms, seeing behind the scenes of many iconic moments of the film and TV series before exploring the Egyptian Exhibition.
As you step into the Saloon at the very heart of the Castle you will begin your evening with a delicious glass of Champagne before we share with you the State Rooms including the infamous Library, the beautiful Drawing Room and our Music Room with Napoleon's desk to name but a few. You will recognise many of the rooms from so many scenes of Downton Abbey were filmed, even where Matthew proposed to Mary!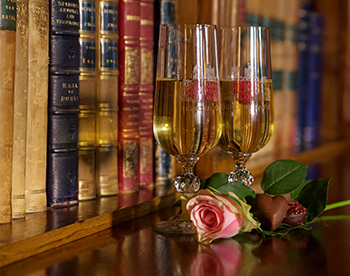 ---
During the event, you will have the opportunity to go back in time in our Egyptian Exhibition. The Exhibition is housed in the Castle's atmospheric cellars and tells the story of the discovery of the tomb of Tutankhamun in 1922 by the 5th Earl of Carnarvon and Howard Carter.
Castle Guides will be on hand to answer any questions you may have as you wander around the beautiful State Rooms.
Times: 6pm – 8:30pm.
Dress: Lounge Suits/Cocktail Dresses.
Local places to stay: There are some charming pubs and hotels within 10 minutes of Highclere so please do have a look at our main web site. Click the link HERE for more information.