---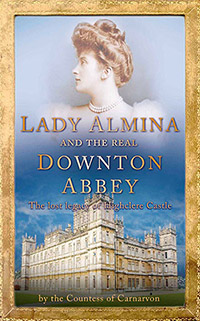 "Lady Almina and The Real Downton Abbey"
Set in the world leading up to the First World War, this book takes you into the trenches and the real stories of courage before moving towards the finale in Egypt and the discovery of the tomb of Tutankhamun.

A "New York Times " bestseller
"Almina was a woman of great charm and courage."
--New York Times Book Review
Buy Now:
Amazon UK Amazon USA

---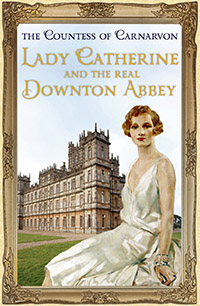 "LadyCatherine and The Real Downton Abbey"
An excellent depiction of English aristocratic life ... a compelling portrait of the era's lives, deaths, politics, scandals and the war's impact ... Lady Carnarvon's narrative is a vivid time-stamp of a tempestuous period in history, aptly incorporating its political situation and social structure, to satisfy history buffs and Anglophiles. (Publishers Weekly).
A "New York Times " bestseller.
Buy Now:
Amazon UK Amazon USA
---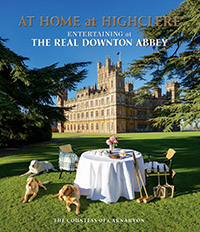 "At Home at Highclere. Entertaining at The Real Downton Abbey"
You are invited into four extraordinary weekends with Royalty, Statesmen and authors such as Henry James. With excellent recipes, tips on etiquette and tales from upstairs and downstairs, it is truly a book to enjoy.
'A gorgeous book with beautiful photos, and a historical document to boot.' - Steve Wright, BBC Radio 2
Buy Now:
Amazon UK Amazon USA
---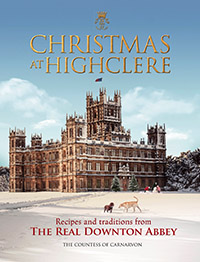 "Christmas at Highclere"
"Christmas at Highclere" invites you into the magic of the festive season in one of the most famous historic houses in the world. Packed with stories, recipes, traditions, ghost stories and festive inspiration, it is the perfect gift for yourself or friends!
An Amazon Bestseller
Buy Now:
Amazon UK Amazon USA
---