---


Friends Christmas Castle Tour & Afternoon Tea. Sun 10th & Sat 16th December
---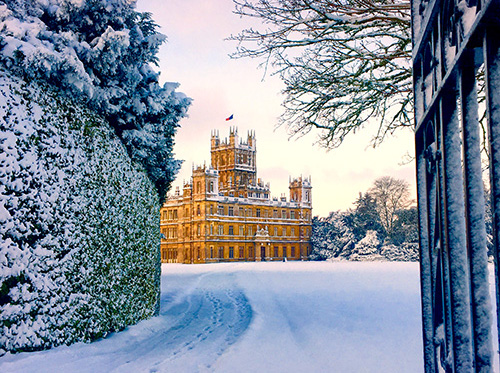 I am so looking forward to welcoming all Friends of Highclere for a Christmas Tour, Champagne Afternoon Tea and a photograph by the huge Christmas Tree in the Saloon. There are two December weekend dates as above.
Tickets are £150 per person. Highclere is so spectacular yet cosy at Christmas time!
"Friends of Highclere" is a community I have created to share behind the scenes both in reality, with special access, as well as through unique 3D tours and streaming. In essence it is to share and support Highclere Castle. To become a member, please click HERE
A Christmas gift awaits everyone and Santa Claus will also be there with an extra surprise in store for Patrons of Highclere! Thank you for your support.
Please note, the maximum booking size is 2 tickets, per one Friends of Highclere membership. There is no concession rate available for this event. (The calendar to book only appears if you have logged in and registered as a Friend or Patron of Highclere Castle.
---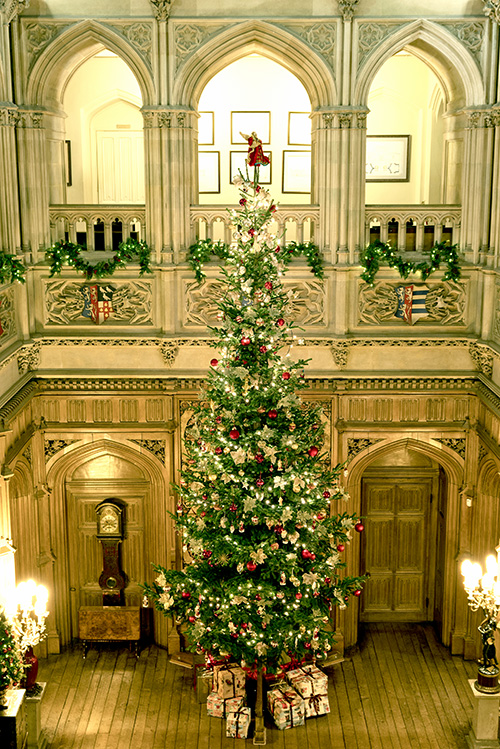 Channel your inner Lord and Lady Grantham as you walk through the famous front doors of Highclere Castle. We will begin in the Saloon.
You can perhaps count up to 60 Christmas trees in and around the Castle as well as the fabulous garlands and floral displays.
We will then descend into the cellars to explore the Egyptian Exhibition, which tells the story of the world-famous discovery of the tomb of Tutankhamun by the 5th Earl of Carnarvon and Howard Carter.
Thereafter, it is time for tea of course. Your gifts will be waiting for you in the Gift Shop.
---
Please take the opportunity to explore the Grounds and Gardens at your leisure, and hopefully find some charming Christmas gifts for friends and family and complete your shopping!
---

In order to help you plan your day, we have created the following schedules:
A. Gates open from 9.30am for a 10:00am tour time (tour of Castle, Exhibition and Afternoon Tea)
B. Gates open 11:30am for a 12noon tour time (tour of Castle, Exhibition and Afternoon Tea)
C. Gates open 1:00pm for a 2:00pm tour our time (tour of Castle, Exhibition and Afternoon Tea). Guests in this group may wish to arrive at the suggested 1:00pm time to explore the Gardens before the Castle tour.
---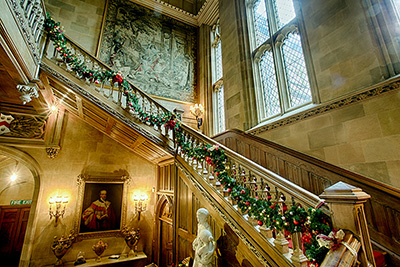 Each tour lasts for approximately 1 hour, followed by time to explore the Egyptian Exhibition. You will then make your way to the marquee for Afternoon Tea, lasting 45 minutes. Following this, you may enjoy the Gift Shop and Gardens at your leisure. We kindly ask that Group C explore the Gardens and Gift Shop prior to their Tour and Afternoon Tea, as the sun sets early in the day.

Grounds close promptly at 4.30pm. The dress code for the event is smart/casual with sensible outdoor wear should you wish to explore the Gardens.

Menu Selection: Please choose one of the following for each ticket you buy:
Please note that we are unable to guarantee that our products are either DAIRY FREE or NUT FREE. Please note these are set menus and, regretfully, we are unable to make any substitutions.

To purchase tickets for these special openings, please see the date and time selection calendar below.
If you are already a 'Patron or Friend of Highclere Castle', and to book tickets for this event, please LOGIN HERE.