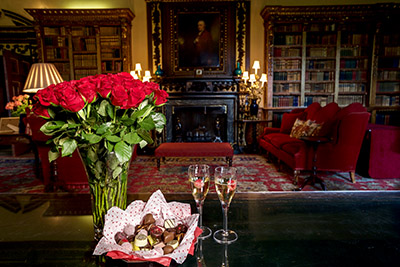 ---
All tickets for this event are now sold.
Click HERE for details of other forthcoming events at the Castle.
---
Enjoy Valentine's Day at Highclere Castle on Saturday, 17th February.
---
Enjoy the romance of a Valentines Day Tea, Champagne and Chocolates with a Guided Tour of Highclere Castle, the setting for so many happy scenes, weddings and engagements in "Downton Abbey".
Tickets are £120 per person.
---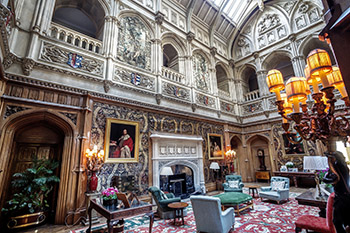 You will be welcomed in to the warmth of the Saloon, at the very heart of the Castle where your Tour will begin.
Our guides will take you through the State Rooms that are so familiar from the wonderful TV series. Enjoy hearing about the history and the works of art, as well as anecdotes from the filming.
You will also have the opportunity to explore the Egyptian Exhibition in the atmospheric Cellars of the Castle. The Exhibition tells the story of the world-famous discovery, in 1922, of the Tomb of Tutankhamun by the 5th Earl of Carnarvon and Howard Carter.
---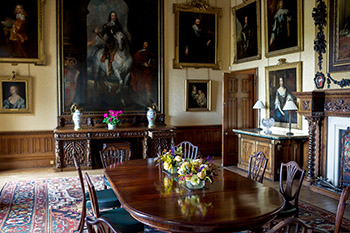 After the Tour, you will be invited into the magnificent State Dining Room to enjoy a traditional Champagne Afternoon Tea, as you sit under the portrait of King Charles I by Van Dyck. It is, of course, both a real Dining Room and a fictional one: one in which Lady Mary sat or Maggie Smith enjoyed or if you have watched other TV shows, so has Mary Berry enjoyed delicious food here!
The story behind Valentine's Day is not quite the Victorian one of roses and chocolates, cards and champagne. However, it is a day to stop and think about the person you love, the person you married or the person to whom you would like to propose.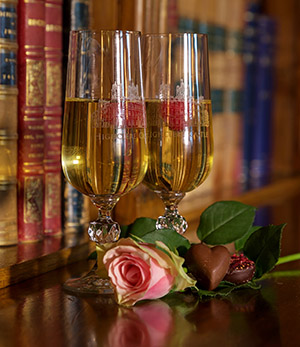 "Being deeply loved by someone gives you strength, while loving someone deeply gives you courage."
As ever, Winnie the Pooh is an excellent place to begin to think about love:
"If you live to be a hundred, I want to live to be a hundred minus one day so I never have to live without you." A. A. Milne.
Winston Churchill wrote to his wife Clementine:
"I always feel so overwhelmingly in your debt, if there can be accounts in love.... What it has been to me to live all these years in your heart and companionship no phrases can convey."
---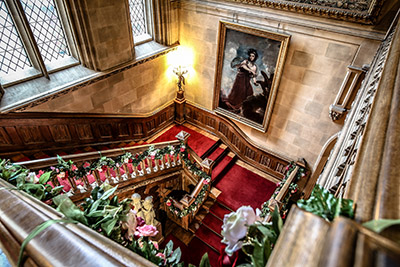 "Statesmen, Royalty, couples, those in love, whether upstairs or downstairs, have all walked though Highclere's rooms and corridors. Please do join centuries of romantic tradition for a Valentines Day Tea at the Real Downton Abbey."
Lady Carnarvon
---
Tickets are available for admission at 11am. Enjoy a Tour of the Castle, the Egyptian Exhibition and Afternoon Tea in the State Dining Room. You are welcome to arrive one hour beforehand to give you time to enjoy the Gardens and visit the Gift Shop.
Tickets are £120 per person and must be pre-booked.
Please do note that, regrettably, the Castle is not able to provide specific vegetarian or gluten free menus for this event.
---