---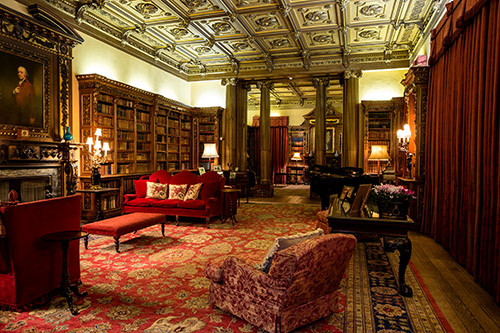 Castle Tour, Egyptian Exhibition & Afternoon Tea
---
We are pleased to offer this opportunity to visit Highclere Castle during our public opening season in 2020 and combine your visit with a table for our "Highclere Afternoon Tea" - a selection of delicious cakes, scones and sandwiches with tea and a cold glass of Joseph Perrier 'Highclere Castle' Champagne.
---
Seating is limited for this exclusive product, so early booking is advised. This event is limited to adult guests only. Ticket holders for this event can enjoy a self-paced visit through the Castle and Egyptian Exhibition any time between 10am and 4pm. Guests can also visit the Castle Gardens during the day.
The Castle door closes at 4pm for admissions to allow time for visitors to enjoy their Castle visit. The Estate closes at 6pm.
---
Select your preferred date from the calendar below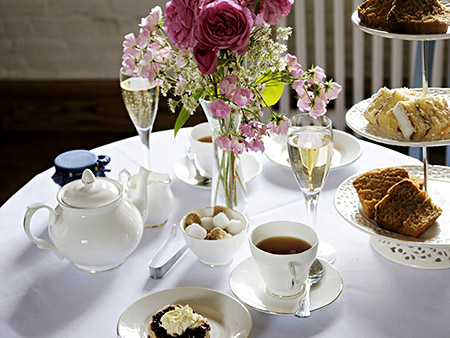 where the colours in the calendar indicate availability. The website instructions will then guide you through to purchase. On completion of your purchase, your tickets will be emailed to you and also left in your account on this ticket website for you to print to paper before you arrive at the Castle.
(Note: we do NOT post your tickets).
---
There are three sittings for "Highclere Afternoon Tea" each day: 1:15pm, 2:30pm and 3:45pm. The seating quantity available for each time will be displayed when you click the "number of tickets required" option.
---
Please note that once you have purchased your Highclere Afternoon Tea tickets, you will not be able to purchase additional tickets for the same date and time. Please make sure you purchase all your tickets in one transaction. You can see our full terms and conditions here.
---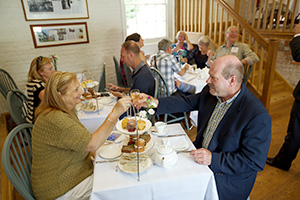 We offer a choice of three menus: our standard menu, vegetarian or gluten-free. For details on our Set Menu for "Highclere Afternoon Tea", please click HERE. Please note that we do not offer a Vegan menu, nor can we guarantee that our products are either DAIRY FREE or NUT FREE.
We hope you enjoy your visit.