---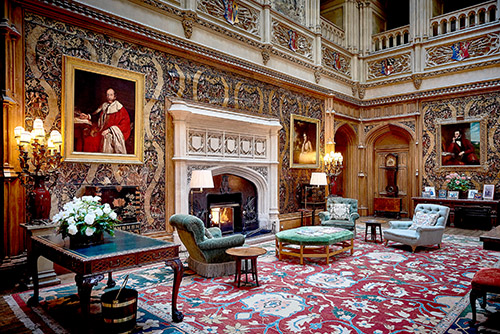 Castle Tour, Egyptian Exhibition & Afternoon Tea
---
All tickets for this event have now been sold.
We are delighted that you are joining us for a champagne afternoon tea, combined with a ticket to see the Castle, explore the Egyptian Exhibition in the Castle cellars and enjoy the gardens. These tickets are available during our public opening season in 2019 in July and August. The teas are set out in the Coach House, part of the Georgian courtyard lying behind the Castle which is full of behind the scenes Downton Abbey photography. The seated teas have in fact sold out for this summer, but we very much hope you will join us during July and August, this is the ticket link: click here to buy. There are nevertheless tearooms and cafes in which you can enjoy delicious cakes and scones, as well as hot food and sandwiches throughout your day here.
---
Reminder for those who have purchesed these tickets: given that we are serving champagne, this ticket is available to adult guests only. Highclere's Chefs create the delicious scones, wonderful cakes and tiny tarts each day. The grounds are open from 10am until 5.30pm and your Castle entrance tickets are valid at any time during the day, but please be aware that the last entrance into the Castle or Exhibition is 4.00pm. Therefore, if you wish to book the 3:45pm time, please enjoy touring the Castle and Egyptian Exhibition before your Afternoon Tea.
---
Select your preferred date from the calendar below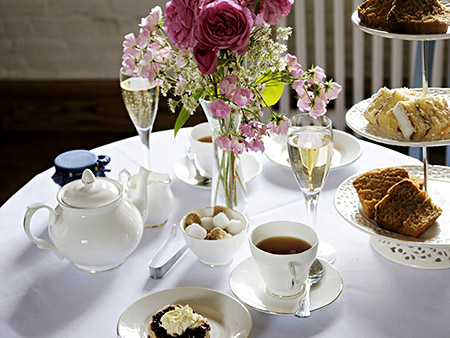 where the colours in the calendar indicate availability. The website instructions will then guide you through to purchase the summer tickets. On completion of your purchase, your tickets will be emailed to you and also left in your account on this ticket website for you to print to paper before you arrive at the Castle.
(Note: we do NOT post your tickets).
---
There are three sittings for "Afternoon Tea at the Coach House" each day: 1:15pm, 2:30pm and 3:45pm. The seating quantity available for each time will be displayed when you click the "number of tickets required" option.
---
Please note that once you have purchased your Afternoon Tea tickets, you will not be able to purchase additional tickets for the same date and time. Please make sure you purchase all your tickets in one transaction. You can see our full terms and conditions here.
---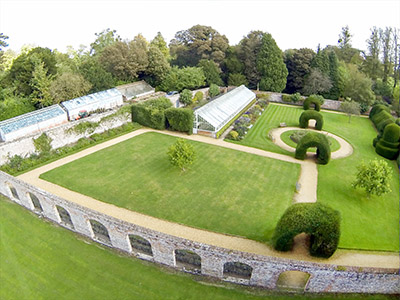 We are delighted to offer a choice of three menus: our traditional, vegetarian or gluten-free.
For details on our Set Menu for "Afternoon Tea at the Coach House", please click HERE. Please note that we do not offer a Vegan menu, nor can we guarantee that our products are either DAIRY FREE or NUT FREE.