---
The Earl and Countess of Carnarvon are opening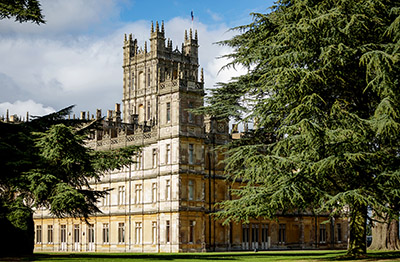 their beautiful home on selected Summer dates throughout June and in early July 2021.
---
"Summer afternoon - summer afternoon; to me those have always been the two most beautiful words in the English language." – a quote from the American author Henry James, who spent several weekends with Lord and Lady Carnarvon at Highclere Castle.
---
Join us to experience a Mid-Summer Special Guided Tour of Highclere Castle. The number of visitors on these Tours is very limited and tickets include complimentary refreshments (homemade scones, quiche, soup, cakes and finger sandwiches served by our butlering team in the Castle Tearooms), as well as a signed copy of Lady Carnarvon's beautiful book "At Home at Highclere".
Highclere Castle has been part of the Carnarvon family since the late seventeenth century. Whilst rich in treasure and steeped in history, Highclere retains the warmth and welcome of a much loved family home. It is, of course, the fictional home of the Grantham family in "Downton Abbey".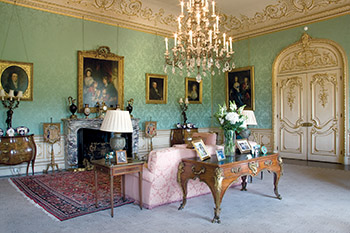 The Castle Guides will lead you through the real and film worlds upstairs before exploring downstairs, which today is an Egyptian Exhibition. It tells the story of, and presents antiquities from, another civilisation, whilst recreating the discovery and tomb of Tutankhamun found by the 5th Earl of Carnarvon and Howard Carter nearly 100 years ago.
---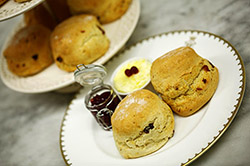 Downton's kitchens were filmed in Ealing Studios as Highclere's kitchens remain a busy working space. In the meantime, our chefs will be cooking and creating some delicious refreshments for you.

We very much hope you will later visit the Gift Shop and explore the Gardens, including the White Border, the Secret Garden and Rose Arbour. It is a beautiful time of year to enjoy the trees and nature around the Castle.
---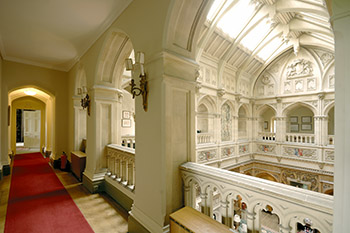 Tickets are £125 per person which includes a Guided Tour of the Castle with a limited number guests per party, with plenty of time to view the Egyptian Exhibition, Grounds and Gardens. As mentioned above, included are complimentary refreshments, as well as a signed copy of Lady Carnarvon's beautiful book "At Home at Highclere". Tickets are also available for Carers at £60 and Children (under 16 years) at £60.
---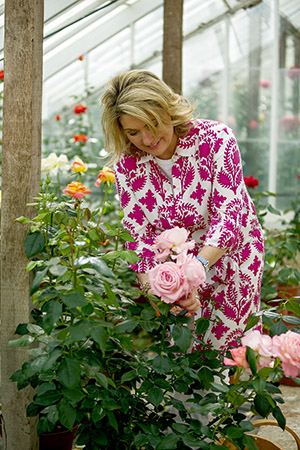 Please select either a Morning Ticket, where your tour begins at 10:30am departing at 1:30pm, or an Afternoon Ticket where your Tour begins at 1.30pm departing at 4:30pm. The Guided Tour will commence at your chosen ticket start time.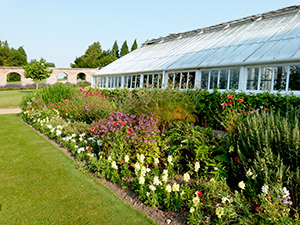 ---
Please note that the gates to the Castle and Grounds will open no more than 30 minutes prior to your ticket time. Grounds close promptly at 5.00pm.
Dress code for the event is smart/casual, please wear sensible footwear for the Gardens.