---
We are so sorry that this event has just sold out - please do see if you can join us for the Special Winter
Tours - do click HERE . Alternatively we hope you might be able to find a date in warmer times and visit us in the Spring or Summer. We very much look forward to welcoming you.
A Christmas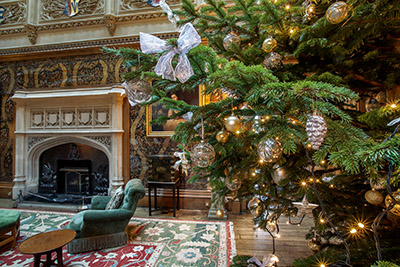 Evening at Highclere Castle.
The Earl and Countess of Carnarvon welcome you to a traditional evening of Castle Tours, Carols and Magic in aid of the RAF 100 Appeal.
---
Highclere Castle
Tuesday, 18th December 2018
6:00pm to 8:30pm
Suits/Cocktail Dress
Tickets £120 per person
---
Enjoy Champagne and Canapés throughout this magical and festive evening as you tour the Castle State Rooms, climb the Oak Staircase, explore the bedrooms, and discover our Egyptian Exhibition in the cellars.
---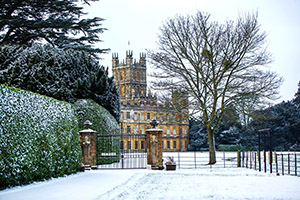 "Our Christmas traditions owe so much to the Victorian era, from the decorations to carols, Father Christmas, the cards we send and presents we give to family and friends. On Tuesday December 18th, Geordie and I are delighted to welcome you to Highclere or "Downton Abbey" as you may well call it, to enjoy the spirit of Christmas.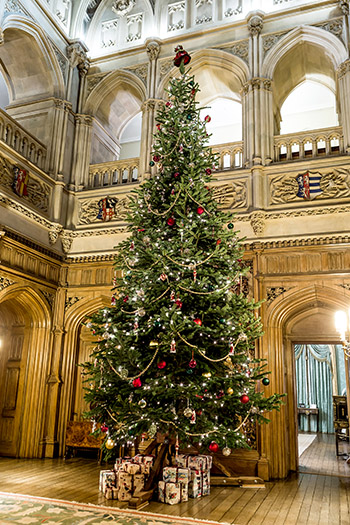 Join us on a winters' Christmas evening, seeing the floodlit Castle as you enter the Park, making your way past the trees lighting the drive, before escaping the wintery weather as you are welcomed into Saloon with the log fires burning.
---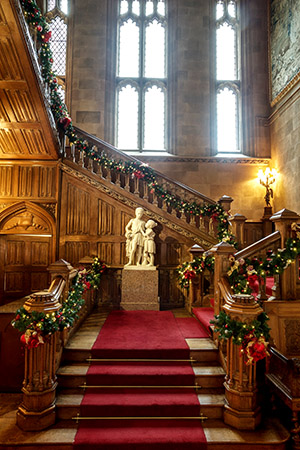 A Christmas garland winds its way down the bannisters of the Oak Staircase and of course we will have decorated the rather large tree taking pride of place.
It really is a beautiful setting for a magical evening, which in this case will say thank you and raise funds for the RAF100 Appeal as their centenary draws to a close".
The Countess of Carnarvon
---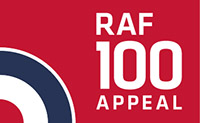 The RAF100 Appeal is a joint venture between the Royal Air Force and four major RAF charities - the Royal Air Force Benevolent Fund, the Royal Air Forces Association, the Royal Air Force Charitable Trust and the Royal Air Force Museum. The aim of the Appeal is to raise money for the RAF Family and to create a lasting legacy as they celebrate 100 years of the Royal Air Force in 2018.
---
At the end of the evening there will be carol singers on the Oak Staircase so sing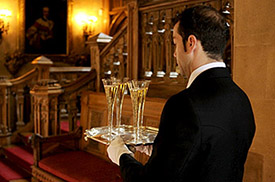 with us around the Christmas tree as we gather festive spirit and mark the beginning of the Christmas week before we close for all tours. There will even be a chance to shop in our Gift Shop as you stock up for last minute Christmas presents!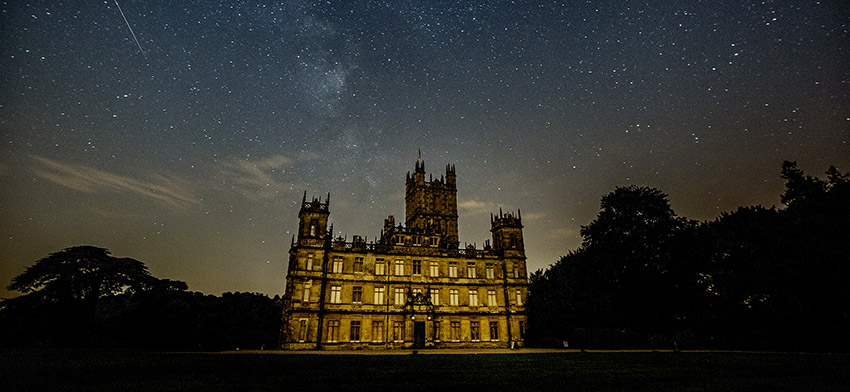 Join Lady Carnarvon on this evening to celebrate and commemorate the end of a memorable year for the RAF100 Appeal and as they look forward to the next 100 years!
---
For more information on this event or the fundraising please contact Charlotte Sheridan on 01635 253 210 or email csheridan@highclerecastle.co.uk