---
All tickets for this event have now been sold.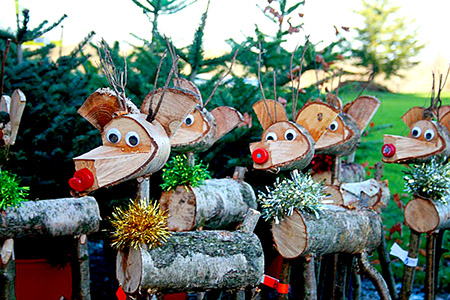 Highclere Castle's Christmas Tours & Santa's Grotto
---
Saturday 14th and Sunday 15th December 2019
---
The Earl and Countess of Carnarvon are delighted to welcome visitors over this festive weekend and hope you will enjoy the Christmas decorations, carols and on both Saturday and Sunday children will enjoy Santa's Grotto in the Castle Gardens.
---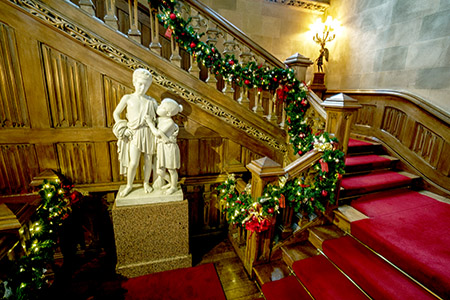 A beautiful traditional garland winds down the staircase leading into the Saloon, a magnificent room in which the impressive Christmas Tree stands.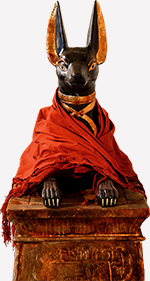 Highclere's Victorian architecture and rich interiors are a warm foil for the wintery weather.
You may well also recognise all the interiors from the TV series 'Downton Abbey'.

You will have the opportunity to explore the 'Wonderful Things' Egyptian Exhibition, located in the Castle cellars, celebrating one of the most significant archaeological finds in history, the Tomb of Tutankhamun. Peer through into the secret chambers and learn how the 5th Earl of Carnarvon and Howard Carter came to make such a remarkable discovery.
---
Explore the December Gardens to find Father Christmas.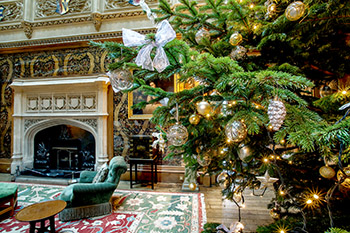 Each child will receive a gift (different gifts for different ages) and have the chance to post their Christmas Letters through our North Pole Letter box or hand it to Father Christmas himself.
The Grounds will open from 9am, with the Castle opening its doors at 9.30am. Last admission for the Castle will be at 3.30pm. The Estate will then close at 4.30pm due to early darkness.
Please select your time slot below when purchasing your tickets. Please remember you can visit in the Grotto anytime in your time slot.
Castle tickets will be split into AM and PM admission. You are welcome to enjoy the Gardens, Gift Shop and the Tearooms throughout the day.
---
The following admission ticket options are available. Please read carefully:
Ticket Category

Admission Time

Ticket Price

ADULT - Castle, Exhibition & Gardens

(Morning or Afternoon)

£25.00

CHILD* - Castle, Exhibition & Gardens ONLY

(Morning or Afternoon)

£10.00

ENTRY PER CHILD*
Castle, Exhibition, Gardens and Santa's Grotto
Ticket times 1, 2 or 3
See below.
£12.50, 1-4 yrs
£17.50, 4-16yrs

Carer with valid ID**

(Morning or Afternoon)

£0.00
*A child ticket is for those aged 1-16 years of age. Children under the age of 1 will receive free admission.
**Free of charge with a disabled child or adult that has purchased a full priced ticket. Please bring valid carer ID with you.
---
For these two days of special festive opening, we are unable to offer any discounted/concession rates or free admission for HHA members or Blue Peter badge holders. Tickets for any of our Public Opening events must be pre-booked. We will not be selling additional tickets on the day. Tickets are sold online through this website. Orders cannot be taken via the telephone.