---
Afternoon Tea, Talk at Highclere Church followed by a special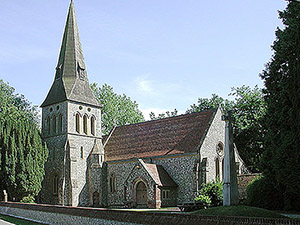 tour of Highclere Castle including a Champagne Reception and Canapes in aid of Highclere Church.
Saturday, October 27th from 3pm, Tickets £100
---
The 4th Earl of Carnarvon commissioned the eminent Victorian architect, Sir Gilbert Scott, to build a new church in the village of Highclere. The medieval church had been taken down by Sir Charles Barry during the course of his work to transform the original Georgian mansion at Highclere into the present Castle.
Saturday, October27th begins at Highclere Church (which is adjacent to Highclere Park) at 3pm. Tea, coffee and cakes will be available for you to enjoy on arrival followed by a short talk by Lady Carnarvon about Highclere Castle, its Park as well, of course, living at 'The Real Downton Abbey'. At the end of the talk Lady Carnarvon would be delighted to answer any questions you may have.
---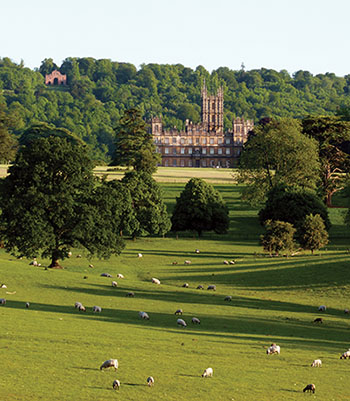 The Talk is in aid of the Church and any support is gratefully accepted.
As you leave the Church you collect your tickets for the Castle Reception. The Castle is a 5 minute drive from the Church or you may wish to have a more leisurely stroll through the Park and Lady Carnarvon will join you. The Castle will be ready to welcome you with Champagne and Canapés from 5pm and you will have the opportunity to enjoy the magnificent State Rooms and Bedrooms at your leisure. Carriages are 7.45pm.
---
To purchase tickets for this Special Event, please click on the 27th October date in the date selector below and follow the on-screen instructions. This event is not suitable for under 18's.
---

For more information on this event please contact:
Abbie Parrish on 01635 253 210 or
email aparrish@highclerecastle.co.uk
---